How to Send Flowers to Russia
Giving a bouquet means giving attention, expressing your respect or appreciation. In any case, flowers are presented with good thoughts and uplifting. But what to do if a person is in another country? How to send flowers to a Russian address? Let's look closer on these issues.
Today, we are not so keenly aware of the distance. Thanks to modern methods of communication, you can not only hear someone who is now far away but also see him. But not everyone knows that it is also easy to send flowers to another country. To do this, you need only a few minutes of free time and your desire to make a surprise to your dear person.
With the help of the Internet you can not only order a bouquet but also:
pick up its most successful design;
attach a note with gentle words;
send to the home, office, hospital, place of study of the addressee, etc.
Flowers can be delivered both on weekdays and weekends, taking into account the time specified in the application. Also, you should not worry about the quality of the flowers. At the request of the client, the courier can send a photo of the bouquet in the hands of the addressee. Thus, the client will be sure not only about the beauty of the flowers he bought but will also see a happy smile on the face of his dear person.
This solution is suitable for any occasion and purpose:
To wish a beautiful day to the beloved girl;
Congratulate happy birthday, March 8, Valentine's Day;
To please the sister in honor of the graduation, the birth of a child;
Make peace with a girl;
Make an offer to a sweetheart.
The important trifles
To send flowers to another city and be sure that the surprise will delight the addressee, it is worth taking care of essential trifles:
Think over a couple of pleasant lines for a congratulatory note. It is always pleasant to receive bouquets from a dear person who is missing close by, but it is even more pleasing to receive a small emotional message. Just a few words are enough to raise the mood of your girl, show the importance of the person and provide unforgettable emotions.
Choose the right bouquet. If you know with confidence what flowers the addressee likes, buy it without hesitation. But, in the opposite case, in order to send flowers to another country and not miscalculate, you first need to study their meaning. When you want to convey feelings of love and passion, order a bouquet of red roses. If you set a goal just to please your companion, buy bright gerberas, bouquets of alstroemerias and carnations. It is better to present light cream and pink roses and white chrysanthemums to bestow a respected adult woman. Fragrant lilies will be the best option for standards of femininity and elegance.
If you doubt the preferences of the ladies, order her a composition that combines several colorful gifts of flora;
A bouquet must match the occasion. It is possible to deliver flowers to another country at any time, but the gift must be appropriate. For important holidays it is better to give bulk compositions, while for a surprise there may be enough a modest bunch of 11-15 units.
Flower delivery to Russia is a way to stay close to your loved ones while away mentally.
Delight dear women with floral gifts as often as possible, for calendar reasons and just as a sign of attention, and thoughts of you will never leave her.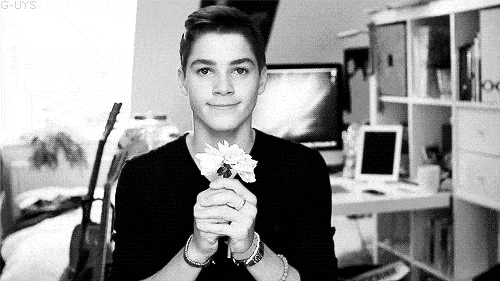 How to send flowers to a Russian girlfriend
Let's look at the best way to send flowers to Russia.
Search sites of companies that offer such service as flower delivery to other cities on the Internet. It's excellent when florists have a website displaying an impressive array of fresh cut flowers, gifts and baskets. This allows you to see precisely what the store has to offer, what compositions and design. Many of the online florists offer special discounts to attract more customers.
Select the bouquet or flower arrangement you like on the sites you have found or in the online store. Of course, it is quite challenging to choose one bouquet from a catalog containing more than two hundred names, but try to choose the truest bouquet, one that will express your feelings without resorting to the words. For this, you can even use a special dictionary containing the meaning of every flower. So, for example, azalea symbolizes passion, and narcissus – the renewal of feelings. It is indicative that you can also order an exclusive bouquet made by professional florists at your request.
Contact the specified phone or email address of the company or one of the operators on duty and explain your wishes about the flower arrangement, price, address and date of delivery of the bouquet on it.
Pay for the order via electronic payment service, bank transfer or other method offered and available to you. Flowers will be delivered to the addressee within a few hours (discuss this possibility with the store operator) after payment for the order. If there is such a need, then your bouquet can be delivered to the addressee even at night. Also, if you do not want to indicate your name in a note attached to the order or a postcard, then you should tell them about it.
Order such a service as a report on the received bouquet. Such a report can be sent to you either as an SMS message or as an MMS-photo of a person dear to you with a bouquet delivered to her.
Ordering flowers to another city have recently become one of the popular services. Due to the probabilities of the Internet, you not only save your time but also maintain relationships with people from other countries. So if you want to congratulate a person who lives in Russia, but you don't want to get along with a primitively standard postcard or loudly by phone, then you should take advantage of the innovative Internet service which is called a courier delivery of flowers in Russia.
A bouquet of flowers is the perfect way to celebrate a wide range of special occasions. As a sender of flowers, you have a choice of options that will make the process as simple as possible. The most challenging part of it is to choose the most appropriate flower arrangements for a happy event such as a birthday, anniversary, thanks, congratulations or wishes for recovery.